Joey's apartment, summer 2005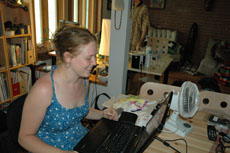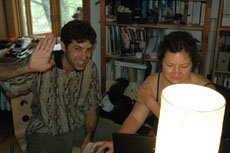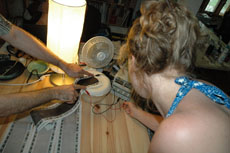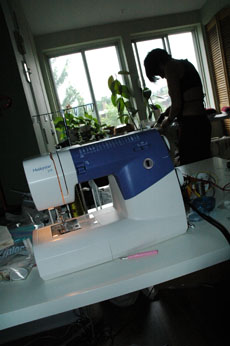 The Extra-Soft Squirrels had to spend several weeks working out of my tiny apartment this summer, while we were moving the XS Labs space from the old Hexota building to the new Integrated Engineering and Arts Complex. It was hot and humid and crowded, but super-fun (as always).

We made a huge mess... We set up the electronics workshop in the living-room, the printing and construction station in the dining-room, embroidery station in the bedroom, and the sewing and ironing station in the kitchen. Big thanks to Marcelo, Ali, Shirley, Sarah, and especially Marguerite for putting up with the sweat-shop conditions!